Corporate Housing Houston Medical Center
Corporate Retreats International is proud to offer short-term and long-term stays in our fully furnished luxury apartments. If you're looking for furnished Houston apartments, you'll be glad to call Texas Medical Center apartments your next home. The apartments are within walking distance to local area hospitals, retailers, and jogging trails. Texas Medical Center apartments are also close to Rice University and the Texas Medical Center, making them ideal housing for college students, medical workers, and other professionals who work in Houston.
The Texas Medical Center is the largest medical facility in the United States, housing 49 not-for-profit patient care, research, and educational institutions. In addition to its world-renowned medical facility, the center is located in southeast Houston, just minutes from some of the city's best restaurants, shopping, and other attractions.
Furnished Apartments: Housing Made Easy
Houston is a large city, so it's no surprise that you'll find tons of available apartments and corporate housing in the area. However, if you're looking for the best Texas Medical Center apartments, you'll want to choose one of the apartments owned and maintained by Corporate Retreats International.
With furnished apartments, you don't have to worry about the time, effort, and hassle to move large furniture items. Instead, you sign a lease and can have the peace of mind that your apartment is move-in ready! All you need to do is move in your personal items, and you're all set.
No matter if you're looking for apartments near the medical center for a short-term stay or a long-term stay, our apartments are the ideal choice.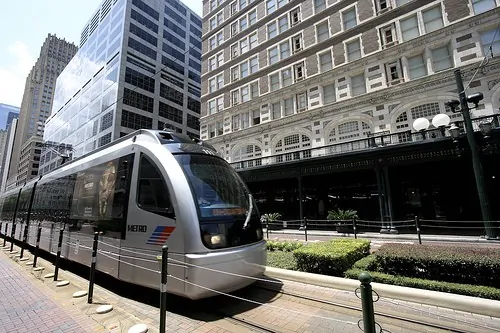 Texas Medical Center Transportation
Accessibility is crucial when living in the city. The METRORail runs between downtown Houston and the Medical Center along Main Street and Fannin Street. Click here to view the schedule and operating times.
Other means of transportation include the Houston Yellow Cab Services and Enterprise Rent-a-Car Medical Center.
Texas Medical Center Shopping
Texas Medical Center Restaurants
Texas is well-known for its food, and Houston definitely lives up to the hype. In the area, you'll find a wide assortment of restaurants, including:
Third Coast Restaurant
Cliff's Grill
Miller's Cafe
Au Bon Pain
Poblanos
Texas Medical Center Entertainment
When you're ready to venture outside of your apartment, make time to soak in some of the local Houston fun and activities. Be sure to check out the Houston Zoo, Hermann Park, Reliant Stadium, Edwards Movie Cinema, and the Houston Maritime Museum.