Skip the Hotel!
Why Corporate Housing is the Best Option
If you're looking for short-term rentals or longer-term corporate housing in Houston, Corporate Retreats International can get you in an apartment that feels like home.
By leasing one of our furnished apartments, you'll enjoy living in quiet comfort.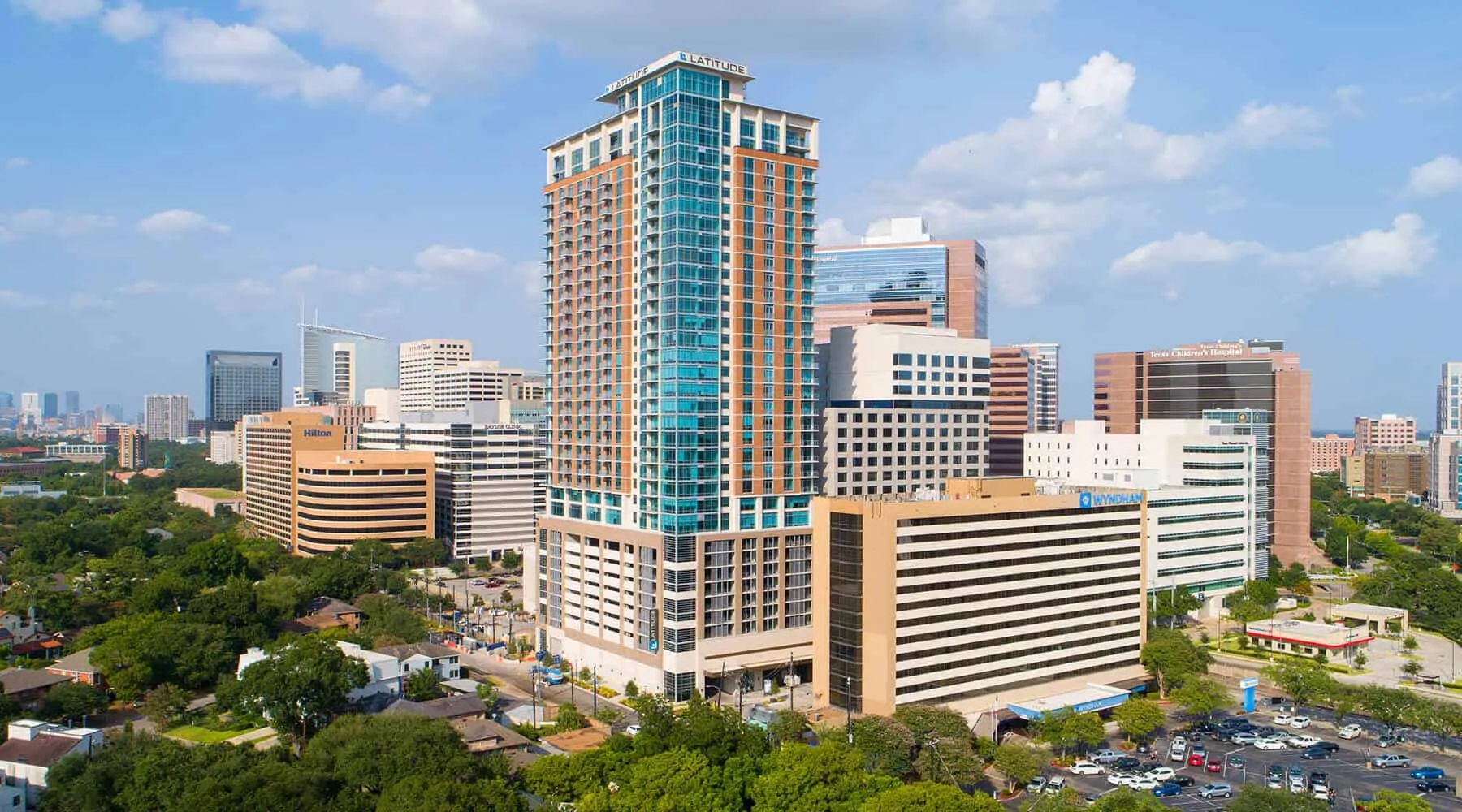 Corporate Housing vs. Hotels
A bed, a TV, and a private bathroom—that's about where the similarities between hotels and corporate housing end. Corporate housing offers comfort and amenities at a price point that hotels can't match.
1. Luxury Living with First-Class Amenities
Our spacious one, two, or three bedroom floor plans are equipped with upscale amenities, both inside and outside of the units. At Corporate Retreats International, our "Standard" amenities include so much more than what you're used to.
When was the last time you stayed at a hotel with:
Oversized closets

Dishwasher

Full-size washer and dryer

Poolside BBQ grills

Onsite mail delivery

Fully stocked gourmet kitchen and dining room

Private balcony with chairs
Of course, you'll also get the standard amenities like flat-screen TVs, Wi-Fi, fitness center, and a comfortable king bed.
2. Spacious Rooms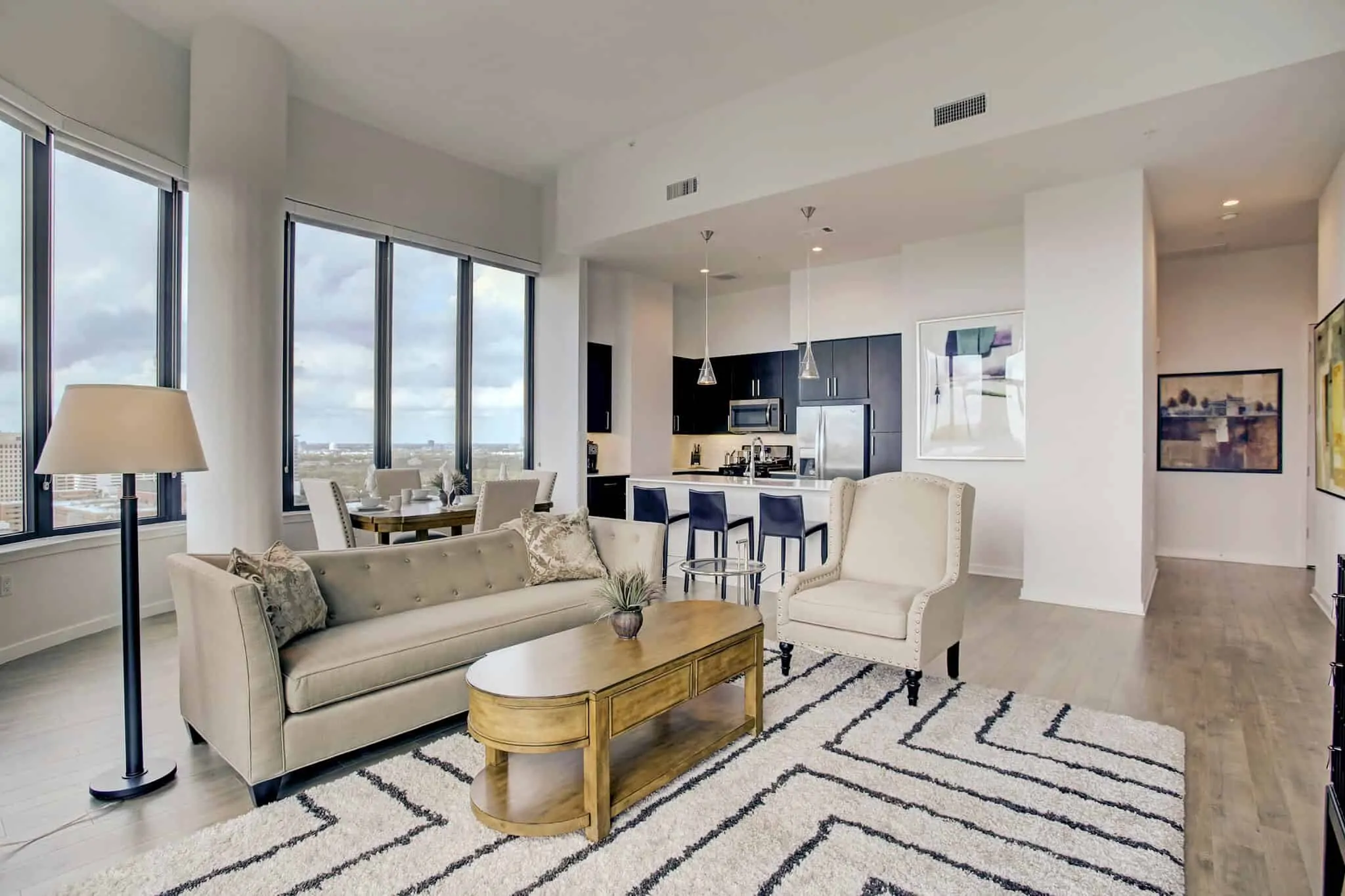 No matter which floor plan you choose, prepare to be impressed by all of the extra space you'll have. These aren't stuffy efficiency-sized "suites."
In our furnished apartments, you'll get a master bedroom, full kitchen, separate dining room with dining table, separate living room, private bathroom, and even a balcony or patio.
This means you can relax when it's time to relax and work when it's time to work, without tripping over other guests.
3. Enjoy All the Comforts of Home
At Corporate Retreats International, we understand the needs of extended-stay and business travelers. Relocating can be a stressful time, and we want your rental to be the least of your worries.
By matching travelers with fully appointed apartments, we let you focus on the tasks at hand while we take care of the rental details. When you're in an apartment that's big enough for the whole family, you'll feel right at home.
4. Live Where the Locals Live
Hotels are typically in areas designed for tourists. That's fine if you're here for fun, but if you're in town for a long period of time or for work, you need a practical place to live.
Corporate apartments are located in neighborhoods where locals live. That means they're accessible from public transit or convenient to major highways. Our corporate housing is located across the most desirable areas of Houston, including the Medical Center, Uptown Park, Downtown, and The Heights.
Plus, when you live like a local, you just might discover your new favorite neighborhood bar or restaurant!
5. Unbeatable Value
Let's face it, staying in even a modest hotel for days, weeks, or months can really add up. At even a below-average rate of $150/night, you're looking at $4,500 for a 30-day stay!
Of course, many of the cheaper extended stay alternatives don't look much better. With cramped rooms, dim lighting, and a "kitchen" that's just a microwave and mini-fridge, it's no wonder that business travelers spend big on hotels.
With a flexible lease on a corporate apartment, you get luxury hotel amenities at a fraction of the price.
Why Choose Corporate Housing over Hotels?
The choice is clear. The amenities, size, and value of corporate housing make it the perfect choice for stress-free travel.
If you're tired of bland hotels and dingy extended stays, it's time to upgrade your travel to corporate housing. Contact us today, and we can show you all of our corporate apartment options across Houston.