Short-Term Furnished Apartments in Houston
If you're looking for corporate apartments in Houston, there's no reason to commit to a long-term lease. We have many short-term apartments available throughout the greater Houston area and we'll help you find the perfect lease for your needs.
Available Apartment Types
We have corporate apartments available in a variety of spacious floor plans. All of our furnished apartments will provide everything you need to feel at home in Houston! We take care of every detail for you so when you walk through the door, all you need to do is unpack and enjoy.
1-Bedroom Apartments
Our spacious one-bedroom rentals include 1 king bed, a fully equipped kitchen with place settings for 4, a well-stocked bathroom, plus a living room, dining room, and balcony.
2-Bedroom Apartments
Each two-bedroom spaces have a master bedroom with 1 king bed and a second bedroom with 2 double beds. There is a fully equipped kitchen with place settings for 8, two well-stocked bathrooms, plus a dining room, living room, and balcony.
3-Bedroom Apartments
Our large three-bedroom rentals feature a master bedroom with 1 king bed plus two additional bedrooms that each have 1 queen bed. The fully equipped kitchen includes place settings for 12 and the three bathrooms are well stocked. There is also a living room, balcony, and dining room with a table for 6.
Luxury Amenities Are Standard
With each of our furnished apartments, our goal is for you to feel right at home. That's why we fully stock each apartment with all the amenities you might need during your stay in Houston.
Modern and beautiful furniture

Washer and dryer

Housewares (dishes, cookware, flatware, and glasses)

Flat screen TVs, DVD players, and basic cable

High-speed internet

Microwave, dishwasher, and garbage disposal

Vacuum
View our apartment amenities in full here - our 'standard' is not your typical standard! With a full-sized kitchen, well-stocked bathroom, living room for relaxing, and high-speed internet for getting some work done, you'll experience all the comforts of home!
We love to take great care of you and we can also accommodate special requests to customize your corporate apartment such as baby cribs, sleeper sofas, and desks.
Short-Term Apartment Options
While some companies require 30- or 90-day contracts, you can reserve one of our corporate apartments in Houston with just a three-night minimum stay.
Not sure how long you'll be staying? That's ok with us! Should your short-term travel plans turn into an extended stay, we'll convert you to a monthly lease. Our flexible monthly leases are automatically extended until you submit your 10 days' notice to vacate.
Why Choose Furnished Corporate Apartments
If you're tired of staying in small but expensive hotel rooms or dingy extended stays, it's time to come home to a beautiful fully furnished corporate apartment.
Our apartment communities provide hotel amenities such as resort-style swimming pools, fitness facilities, and business centers. But we've got even more to offer! Other luxuries not found in hotels include:
Full-sized kitchens with fridge, ice maker, stove, coffee maker, toaster, and more

Washer and dryer in the unit

Large walk-in closets

Separate living rooms/bedrooms

Garden tubs

Address and mailbox
These amenities will make your time away from home or your relocation to Houston much more comfortable. Plus, our furnished apartments start at just $87/night for one-bedrooms. That's much less than the average hotel stay!
Houston Corporate Apartment Locations
Downtown Houston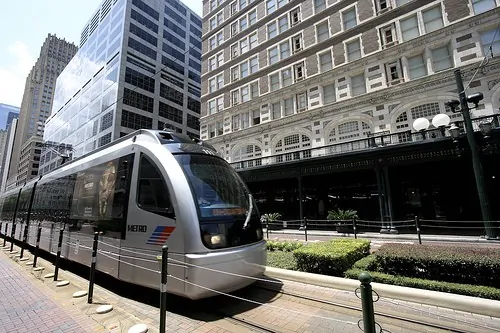 Greenway Plaza
Corporate Retreats International has a carefully chosen inventory of furnished corporate apartments all across Houston. Give us a call and we can help you choose the right apartment that's located in or near the areas above. 
If you don't have a specific location in mind, we can help you find a place near one of Houston's many great restaurants, parks, shopping centers, or attractions.
Contact Corporate Retreats today to find your perfect short-term apartment!
Payment information from Corporate Retreats
All basic furniture, housewares and utilities are included in the rental price and can be direct billed to the corporation or insurance company or charged to a credit card. We accept American Express, MasterCard, Visa and Discover. A reservation is guaranteed with a signed contract.