Fun Fall Activities in Houston
While some people focus on the foliage of Vermont or the color trails of northern Michigan in the fall, you can't ignore the beauty of Houston. Things to do in Houston in the fall are plentiful. Whether you're outdoorsy and want to experience cooler temperatures and beautiful scenery or you're all about fall activities and fall festivals for the family, Houston has you covered.
If you've been trying to come up with the perfect fall getaway this year, look no further. If you've never considered heading to Houston this time of year, keep reading to see why you should!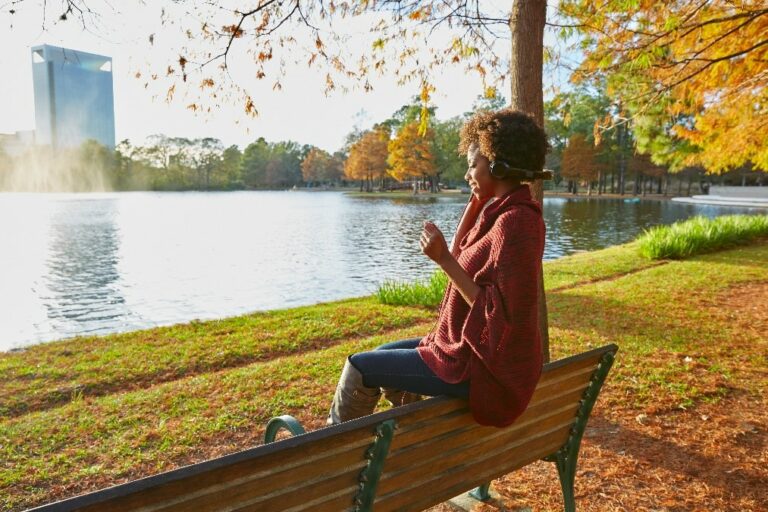 Month-to-Month Fall Fun
Fall in Houston is three months' worth of fun for individuals, couples, and families. No matter when you're planning your trip this season, you're bound to find something to do every month that you'll enjoy, including special events and festivals you won't find anywhere else
Things to Do in Houston in September
Fall officially kicks off in September and, if you can't wait to get your pumpkin spice latte and immerse yourself in the season, you'll find plenty of fall activities to do in Houston. You can kick it off on Labor Day weekend at the Annual Brewmasters Craft Beer Festival. At the festival, you can choose from over 400 beers, plus you'll enjoy tons of delicious food and live music all weekend long.
If you're up for a food adventure, check out the Annual Texas Taco Throwdown, where you can enjoy live music and sample some of the area's best authentic tacos. If you're looking or something more family-oriented, check out the Labor Day Luau at Wet n' Wild SplashTown, where the kids can swim all day.
Things to Do in Houston in October
By the time October rolls around, you're probably dreaming of pumpkins and pretty colors, and Houston certainly doesn't disappoint.
One of the most unique things to do in October is to check out the Texas Renaissance Festival. It's about an hour drive outside of Houston, but you'll find everything from period music and costumes to unique eats you won't see anywhere else. Grab a turkey leg and enjoy this family-friendly event that runs into November.
Want something a bit more modern but just as culturally unique? Stop by the Greek Festival and take advantage of the cooler temperatures in the city. You'll be able to enjoy Greek food, music, and culture outside. That deserves an "Opa!"
You can even travel farther around the globe while staying in the city by sticking around for the Puerto Rican and Cuban Festival in late October. It's an educational cultural experience that showcases the highlights of Puerto Rico and Cuba through food, music, and dance.
If you're into the arts, you have to check out the Bayou City Arts Festival that features local Houston artists right downtown.
Of course, Houston also offers traditional fall activities throughout the month of October, including a variety of local pumpkin patches. Bring the family to pick out your perfect pumpkin and fall decor to take home, and go away with memories that will last a lifetime.
Things to Do in Houston in November
Fall starts to wind down in November as people start thinking more about the holidays, but if you need a little last-minute relaxation before the stress of the holidays kicks in, check out Houston's Museum District or get into the holiday spirit a bit early by seeing The Nutcracker at the Houston Ballet.
You can also get the kids involved in some early holiday traditions by checking out the Houston Zoo in November to see their annual Zoo Lights display. There is something magical about seeing the faces of children light up in the glow of Christmas lights around the already-beautiful animal displays of the Houston Zoo.
If you're a fan of art (or just a fan of beautiful colors), you can't miss Via Colori in November. It's a beautiful, vibrant street festival that showcases the work of over 200 different street artists. You'll be amazed at how the city transforms with color. It's the perfect excuse to take a lot of photos!
Spending Your Autumn Outdoors
There is no better time to be outside in Houston than in the fall. The temperatures are a little cooler, the air just seems crisp, and there are so many ways to let your inner nature-enthusiast shine. Check out Oktoberfest Houston if you want to spend your time outside but still want to enjoy a little bit of leisure (and lederhosen!).
Step outside at night on a romantic stroll or keep the kids up late to visit the moonGARDEN, which consists of 22 illuminated spheres that add a touch of magic to the nighttime scenery of the city.
If you want to enjoy the beautiful weather of the season while taking part in a good cause, you can sign up for the Komen Houston Race for the Cure in October. This annual race raises funds for breast cancer research and survivors.
Eat, Stay, and Play in Houston This Fall
Hopefully, by now you're already making plans for your fall visit to H-Town with a hot apple cider in hand. If Houston has never been at the top of your list when it comes to fall destinations, visiting just once during this beautiful season will absolutely change your mind.
Whether you come to enjoy a variety of festivals and events, to eat your way through one of the best culinary cities in the country, or just to have some good old fashioned fall fun with the family, we guarantee you'll love spending your autumn here year after year. Even if you're here for work and find yourself having to stay through the entire season, we hope some of these ideas will guide you through what Houston has to offer throughout the fall, so you can make the most of your home away from home.