Ten Entertaining Things to Do in Houston
There are plenty of things to see and do in Houston, whether you are visiting the city on vacation or on a short business trip. Even if you plan an extended stay, you should take time out of your schedule to check out the things that interest you the most.
Plus, while you are considering what to do when you visit Houston, remember you can get great rates on fully furnished apartments in Houston as an alternative to staying in hotels when you book three nights or longer here at Corporate Retreats. We offer luxury resort-style amenities while providing you with a home away from home, with everything you need. We have several different executive apartments in the Houston area, some even near the Texas Medical Center.
Stop #1: Johnson Space Center and Space Center Houston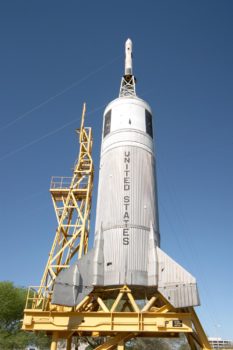 No trip to Houston would be complete without visiting the Johnson Space Center. The complex offers numerous exhibits, shows, tours, and more for space enthusiasts, like a tour of both the historic and modern mission control rooms.
You can even make reservations to have lunch with an astronaut! For fans of the original Star Trek television series, you can check out the Galileo shuttlecraft featured in the program. The Space Center is open seven days a week, from 10 a.m. to 5 p.m. on weekdays and 10 a.m. to 6 p.m. on weekends, with extended seasonal hours at different times of the year.
Stop #2: The Children's Museum of Houston
When visiting Houston with children, tweens, and teens, this attraction is a "must-do" during your stay. The museum features a wide array of interactive and hands-on exhibits, as well as investigative experiences for the entire family. There are even "special missions" you can complete while exploring the museum.
Stop # 3: Downtown Aquarium

The Downtown Aquarium in Houston offers several different themed exhibits based on different areas of the world, including:
The Rainforests
The Louisiana Swamp
The Gulf of Mexico
You can even check out a shipwreck, a sunken temple, and more during your visit. The aquarium is also home to a white tiger exhibit, where guests can learn more about the aquarium's conservation efforts to help save this species.
If you like stingrays, you can explore the recently opened Stingray Reef, where you can feed and touch live stingrays. Please note there is an added cost of $6 for entry to the Stingray Reef and to feed them, in addition to the regular admission to the museum.
Stop #4: Houston Museum of Natural Science
The Houston Museum of Natural Science is located in what locals call the Museum District, which also includes the Museum of Fine Arts, the Houston Zoo, and the Holocaust Museum. All of these attractions are also great things to check out while visiting Houston.
Two of the more popular exhibits are the Hall of Ancient Egypt and the Morian Hall of Paleontology. The museum has one of the largest collections of prehistoric beasts and dinosaurs around. In addition, there are several other special exhibits, as well as access to the Planetarium and Butterfly Center as upgraded admission options.
Stop #5: The Kemah Boardwalk
The Kemah Boardwalk is located about twenty minutes from Downtown Houston and is accessible by public transport or you can drive yourself. There are amusement rides and attractions for children, teens, and adults of all ages. One popular "must-ride" attraction is the 65-foot Century Ferris Wheel. There is also an all-wooden roller coaster for thrill seekers! The park is open year round.
Stop # 6: The Houston Zoo
The Houston Zoo is located in the Museum District, so your visit can be included as part of checking out other attractions in this area, or as an all-day activity. The newest edition to the zoo is a gorilla's exhibit. The zoo is also home to elephants, tigers, sea creatures, and other wildlife.
If you have children along with you, you can spend time in the Katherine McGovern Water Play Park, which is inside the zoo and has 37 different interactive water features to enjoy. The water play park is open seasonally from April 1 to October 31.
Stop #7: The Museum of Fine Arts
Another museum conveniently located in the Museum District, the Museum of Fine Arts offers more than just collections of paintings. There are seasonal exhibits that change on a regular basis. They also have objects from the Roman Empire, Greece, and Egypt. There are even free, fun family activities on Sunday afternoons.
Stop #8: Buffalo Bayou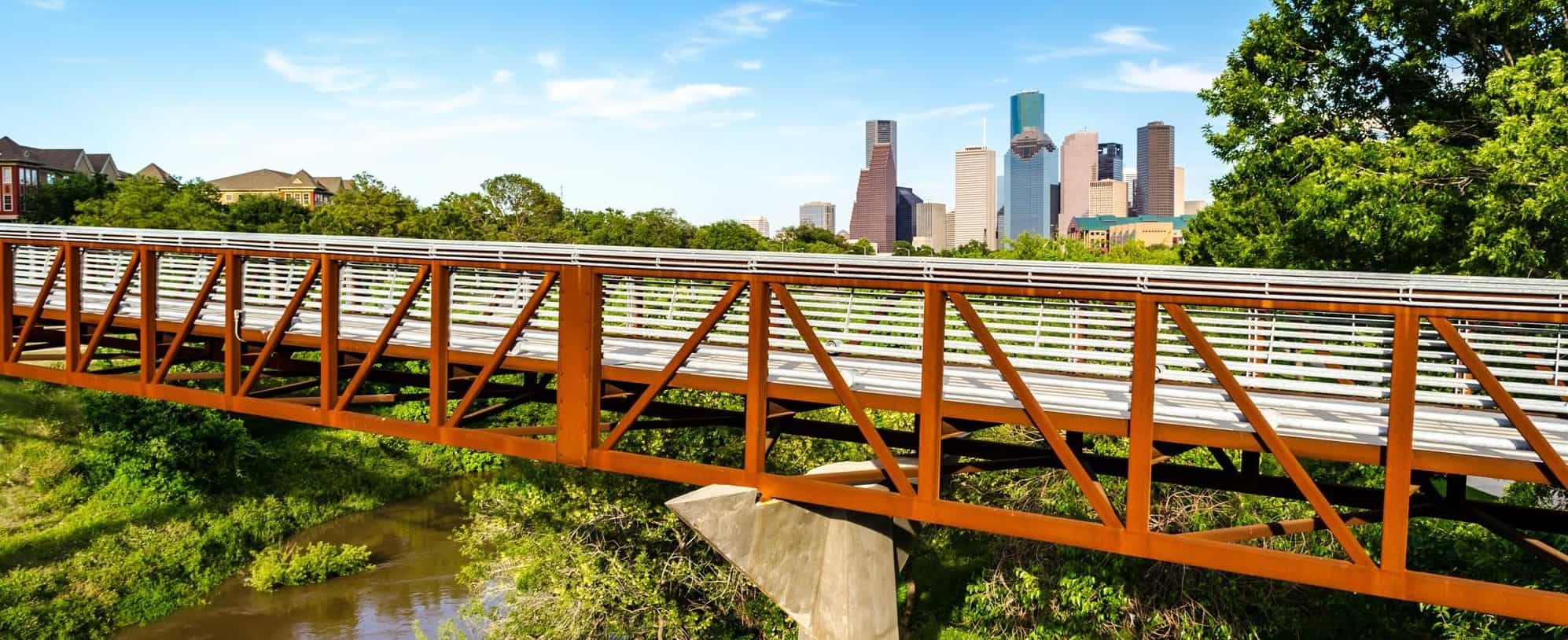 Buffalo Bayou is an expansive waterway and outdoor recreation area that extends from Katy to Houston. The city recently invested $58 million into the area stretching from Sabine Street to Shepard Drive that features hiking and walking trails, as well as canoe and kayaking adventures, self-guided tours, and more. Plus, the outdoor park is a great location to take stunning pictures of the Houston city skyline.
Stop #9: Sporting Events
Houston is home to several professional sports teams, including:
The Houston Texans (Football)
Houston Rockets (Basketball)
Houston Astros (Baseball)
Houston Dynamo (Soccer)
You can catch pre-season and regular season games at stadiums throughout the city, all located on public transportation routes when you do not want to drive.
Stop #10: Houston Arboretum and Nature Center
The Houston Arboretum and Nature Center features native plants and animals on a 155-acre sanctuary located along the western side of Memorial Park. There are a variety of different adult, family, and children programs and activities to enjoy during the day. You can check out one of the Arboretum at Night events for an entirely different experience. There are also seasonal and special events held at specific times each year.
TIP: You can save about 48% on admission prices when visiting multiple attractions during your stay with a Houston City Pass, which provides access to the Space Center Houston, the Downtown Aquarium, and the Houston Museum of Natural Science, along with your choice of a visit to the Houston Zoo or the Museum of Fine Arts and your choice of visit to the Kemah Boardwalk or the Children's Museum of Houston.
Other Things to Do in Houston
While we covered just ten different things you can check out during your stay in Houston, this is just the "tip of the iceberg." Houston is home to a wide range of cuisines for foodies, from BBQ and Tex-Mex to Asian, and more. If you like beer, you can check out some of the local microbreweries.
Plus, there are lots of things to do in Houston at night, from music and art festivals to concerts and night clubs. The Houston night life has just about something for everyone, even children, tweens, and teens.
With so many things to see and do, you may just want to turn your week-long stay into an extended month stay at one of our luxury fully furnished apartments in Houston. Most of our properties are located within walking distance to shopping, restaurants, and public transportation, with some properties near the Houston METRO Rail, to make getting around and exploring the city simple and easy.
Why Corporate Retreats' Apartments Instead of a Hotel?
All of our luxury apartment communities offer access to a wide range of amenities you will not always find at hotels, including:
Full-Sized Kitchens
Washers and Dryers
Garden Tubs
Resort Style Pools and/or Lake Views
Pet-Friendly Units
Onsite Mail and Package Delivery
Parking Garages
Walk-in Showers(in select units)
Vaulted Ceilings
Wood Floors, and More!
We also offer several different apartment packages for business and pleasure travelers, with one-bedroom, two-bedroom, and three-bedroom fully furnished apartments available. Additionally, our rates for one-bedroom apartments are very competitive with hotel room rates, so you can enjoy all the comforts of home and luxury living at one of our convenient Houston locations.
For more information about our properties, availability, rates, or to book your stay, please feel free to call 713-665-7777 today!