Relocating for Work? Here's What to Expect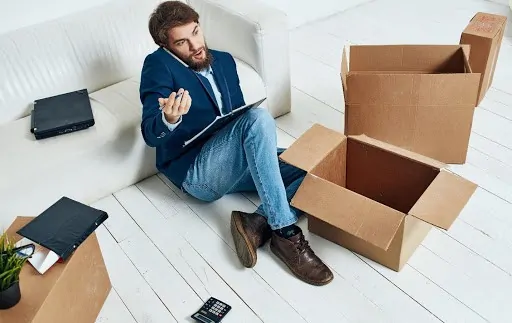 Relocating for work isn't easy, even when you love your job. Leaving the comfort of your home and familiar surroundings can be overwhelming. With that in mind, it's important to make moving for a job as smooth of a transition as possible.
Whether you're moving for work for a few months, or more permanently, one of the best things you can do is to find a comfortable place to live.
It can be hard to find an apartment or a house on short notice. Taking advantage of relocation assistance solutions like an extended stay apartment, will give you a comfortable place to live while you get settled into your new surroundings and your new place of business.
Things to Consider When You Have to Relocate for Work
When you're moving cities for a job, there are several things to consider. First, you have to decide if it's the best solution for you and your career. What will you be leaving behind? Are you in a relationship? Does your family live in your current location? Do you have a spouse or family who will be moving with you? Will you be making more money or in a better position to grow?
Finally, it's important to check out your new potential town. Will you want to live near your office, or in a different neighborhood? What will your commute be like? Are things like school districts or public transit important to you? It can be difficult to research and understand a city's different neighborhoods until you are living there. Having a temporary place to stay allows you to test-drive a neighborhood you are interested in moving to before signing a long-term lease or buying a home.
What Is a Relocation Assistance Package?
When asking an employee to relocate, many companies will offer a relocation assistance package. These packages are designed to make the transition to a new place easier and even more cost-effective.
Relocation packages are different – they vary from company to company. But, for the most part, they typically contain things like:
Moving expenses
Work-related expenses
Packing/unpacking services
Moving company services
Transportation
Lease-breaking penalty forgiveness
Other miscellaneous expenses
In some cases, a relocation package can also include temporary housing. While there are many different options for temporary housing and different styles to choose from, it can be more comfortable for an employee who has had to uproot their entire way of life to move somewhere that feels more like "home." That's why extended stay apartments that are fully furnished are often ideal.
How Everyone Can Benefit from Corporate Housing
Both the employer and employee benefit from corporate housing for a few reasons. Instead of moving all of your personal belongings to a new place and/or hiring movers to do the work for you, you can enjoy a place that's already furnished, and you just need your own personal items. Spacious walk-in closets, dressers and cabinet space allow employees to unpack and live comfortably rather than live out of a suitcase.

Most extended stay apartments also offer flexible leases. If you're not sure how long you'll be in the area for work, you might be hesitant to sign something that locks you in for six months, a year, or longer. Employers like this flexibility because it gets them off the hook from paying penalties or rent beyond the timeframe needed. And you won't feel forced to stay in one place until your lease is up if you find a more permanent solution or choose to move back home.
Finally, corporate housing is different from most standard apartments or rental living situations because it is all-inclusive. You won't have to set up and pay for separate utilities like water, electric, heating, etc. When you're moving cities for a job, you've got enough on your plate already. This eliminates one stressful step.
Choosing Corporate Retreats International
If you have to relocate for work and you find yourself in the Houston area, choose Corporate Retreats for your temporary and corporate housing solutions.
Corporate Retreats offers one-, two-, and three-bedroom apartments with luxury amenities like pools, fitness centers, theater rooms, business centers, and even pet areas. Even a smaller apartment can feel spacious with so many luxurious places to spend time outside of the apartment. If you're coming with your whole family, we have the space to accommodate you and make everyday living feel more like home.
We focus on providing all of the essentials you'll need during your stay to make it feel more like home. Our apartment homes include:
Beautiful furniture
Vacuum, microwave, dishwasher, garbage disposal
Housewares for cooking, eating, and even entertaining
High-speed internet
Basic cable, LED HDTVs, DVD players
We even offer free parking, which can be a big savings when compared to staying in a hotel. However, hotel-like services like concierge, package acceptance and maid service can make the transition to a new city easier. All Corporate Retreats apartment communities offer these services for convenience.
Not sure how long you'll need to stay? We offer month-to-month leasing so you won't be stuck in a contract when you're finished with your work in the Houston area, or you want to move to a more permanent housing solution.
Corporate Retreats allows you to avoid expensive hotel rooms and extended stay motels that don't offer you any extra amenities. It's our goal to make you feel like you are home from the moment you walk in the door.
If you're relocating for work, don't let the "living" part of your move be the most stressful piece. Contact Corporate Retreats to check out our apartments for yourself, and to learn more about what we can offer during your stay. Welcome home! We know you'll enjoy your stay, and the beautiful city of Houston.